Click on the book covers to open them;
Due Process for Pastors and Elders
A Guide Through the COGIC Judicial Process
To navigate the Cogic Judicial Process is a daunting task. We now have a resource (through these books written by Dr. Frederick Jenkins) to help us navigate the perilous waters of the COGIC Judicial System.
The Author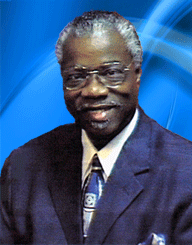 Dr. Frederick D. Jenkins
 The seventh of eighteen siblings. The husband of one wife for forty three years (43), Father of two (2) adult daughters and Grandfather to five (5) grandchildren. Retired and a Decorated Military Veteran. Education includes ST. Philips College, Upper Iowa University, Michigan State University to name a few, he holds an Associates of Science Degree, a Bachelor of Science Degree, a Master of Arts Degree, and a Doctor of Theology Degree. His civic involvement includes, but not limited to the NAACP, SCLS, Urban League, National Black Caucus and Meriwether County Ecumenical Council. Professional involvement includes but not limited to the FOP, the Ecclesiastical Law Society, the AIP and NAP, CLC, CAC, CCC and CDC. His Ecclesiastical involvement includes but not limited to Administrative Assistant, District Superintendent, Pastoral ministry for 42 years, Jurisdictional Council of Pastors and Elders Chairman, Executive Committee Member of the General Council of Pastors and Elders, Executive Committee member of the General Assembly, Job-description and Remuneration Committee Chairman, former Chairman and Chief Judge of the Judicial Review Committee /Appeals Court for the General Council of the Church of God in Christ to list a few of his services. He's Saved Sanctified and filled with the Holy Ghost.
For printed copies of these publications contact:
CTC MINISTRY
P.O. Box 356
Douglasville, GA 30133
(678)836-4573
email drfdj97@aol.com
Disclaimer
**Dr. Jenkins is in no way affiliated with, or responsible for this website**